BestReviews is reader-supported and may earn an affiliate commission. Details.
How to celebrate a century and a half of 501 jeans
The No Pants Subway Ride in New York was canceled again this year. In contrast, Levi's is currently celebrating the choice to wear pants. The company's "150 years of the 501" campaign is focusing on how these iconic jeans have positively impacted so many individuals over the past century and a half. If you'd like to join in the festivities and create your own 501 story, there are plenty of pants that can help you do just that.
In this article: Levi's Men's 501 Original Style Shrink-to-Fit Jeans, Levi's Women's Premium 501 Skinny Jeans and Levi's Men's 501 Hemmed Shorts.
A brief history of Levi's 501 jeans
There's a lot of history in 150 years. However, the key bullet points for Levi's 501 jeans are:
Levi Strauss began selling dry goods in 1853 in San Francisco.
20 years later, the company was granted the patent on the process of riveting pants. 
1890 marks the first time the lot number 501 was used to designate the famous copper-riveted waist overalls.
32 years later, belt loops were added to the pants due to changing fashion trends.
A special denim was developed exclusively for 501 overalls in 1927.
In 1954, a zippered version of the jean overalls was introduced.
Teenagers adopted the term "jeans" in 1960, which pushed the industry to stop calling the pants "overalls."
Levi's 501 jeans became part of the permanent collections of the Smithsonian in 1964.
In 1981, 501 jeans became available for women for the first time.
The 150 years of the 501 campaign
To drive home how important these jeans are in people's lives, the 150 years of the 501 campaign is presenting personal stories from a diverse spectrum of fans. You can learn about how individuals use these versatile pants to define and express themselves in everyday life. As Levi's puts it, the 501 jeans are the "greatest story ever worn."
Levi's 501 jeans are just a starting point for expression
One thing you can quickly learn from reading through all the stories about 501 jeans is they're a blank page. It's not necessarily the pants that are special, it's the people who wear them that make them unique. For instance, one artist literally uses her jeans as a canvas. She paints directly on them so she can wear her artwork. Another person gained the courage to explore gender roles by stepping into a pair of jeans that were previously worn by a guy. And a model expressed that 501 jeans give her the freedom to play a new character whenever she wears a pair of 501s that she customized herself.
Whatever your role is in life, Levi's current campaign encourages and empowers you to make bold choices so you can write your own origin story.
Best Levi's 501 jeans 
Levi's Men's 501 Original Style Shrink-to-Fit Jeans
This is the iconic pair that sits at your waist and has a regular fit through the seat and thigh. These jeans are made with raw denim that conforms to your body to give you a uniquely individual experience.
Sold by Amazon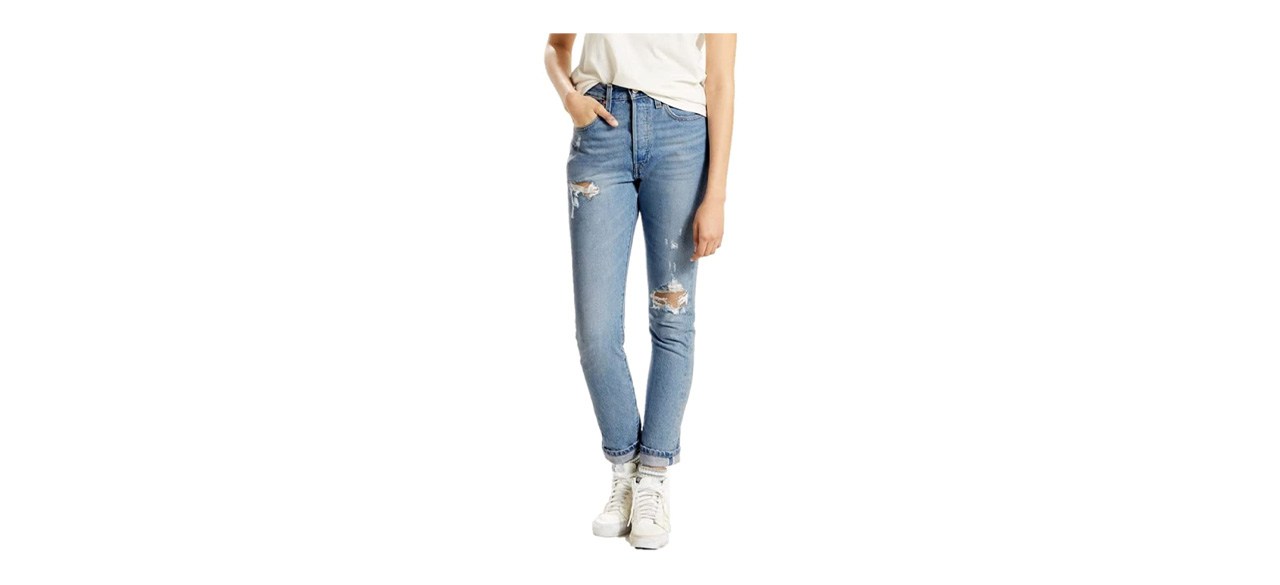 Levi's Women's Premium 501 Skinny Jeans
These high-rise skinny jeans feature a button closure and non-stretch fabric. For the best fit, the company advises you to size up.
Sold by Amazon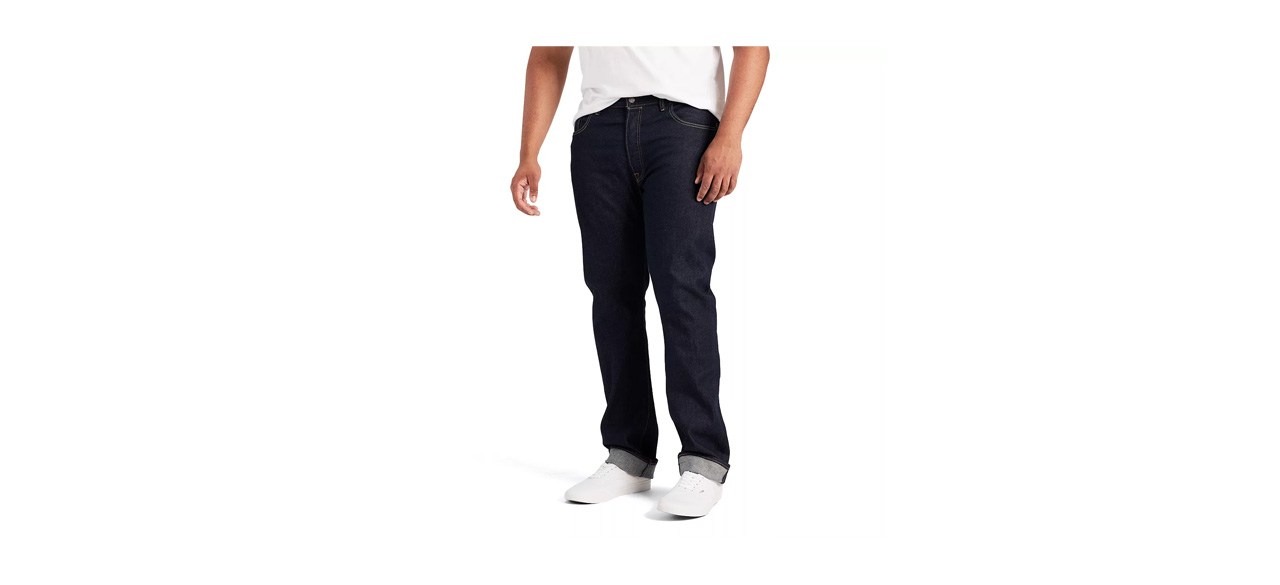 Sometimes, it can be difficult for big and tall men to find a pair of jeans that provides a comfortable fit. These 501s are specifically tailored to the big and tall man who wants a combination of comfort and style.
Sold by Kohl's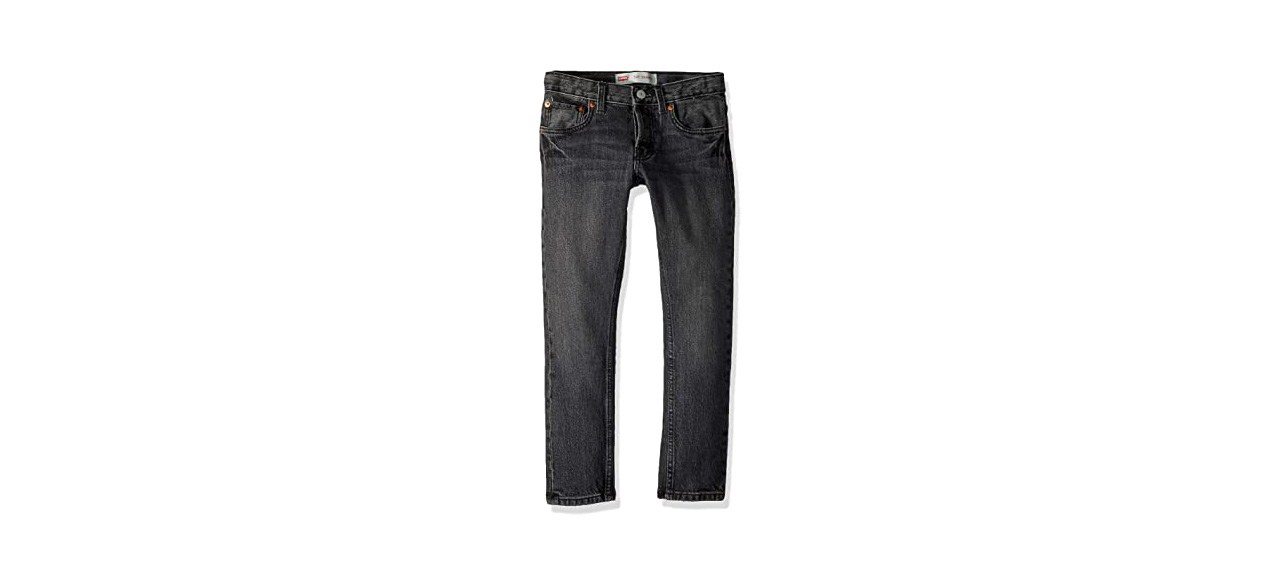 Levi's Boys' Big 501 Skinny Fit Jeans
Boys who are looking for a slim and stylish look will love these jeans. They're made with comfort-stretch denim, have an adjustable waistband and feature the traditional five-pocket design.
Sold by Amazon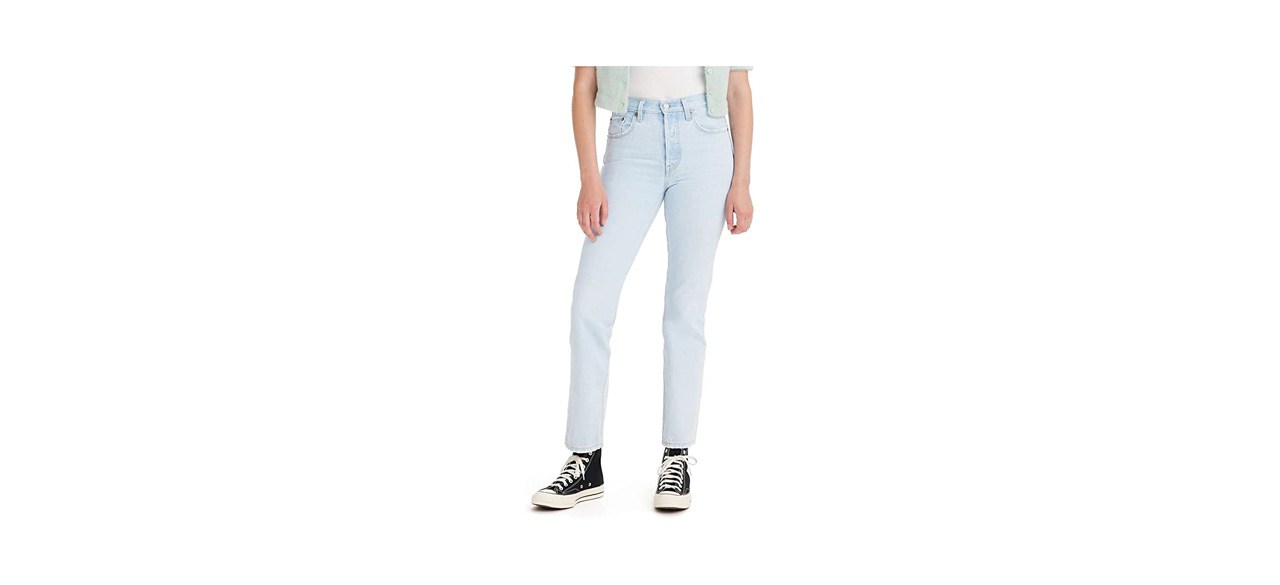 Women's Levi's 501 High-Rise Straight Leg Jeans
These jeans are for women who love the original 501 jeans but want something a little more eye-catching. The modern, high-rise design of these pants lets them rest on the natural waist.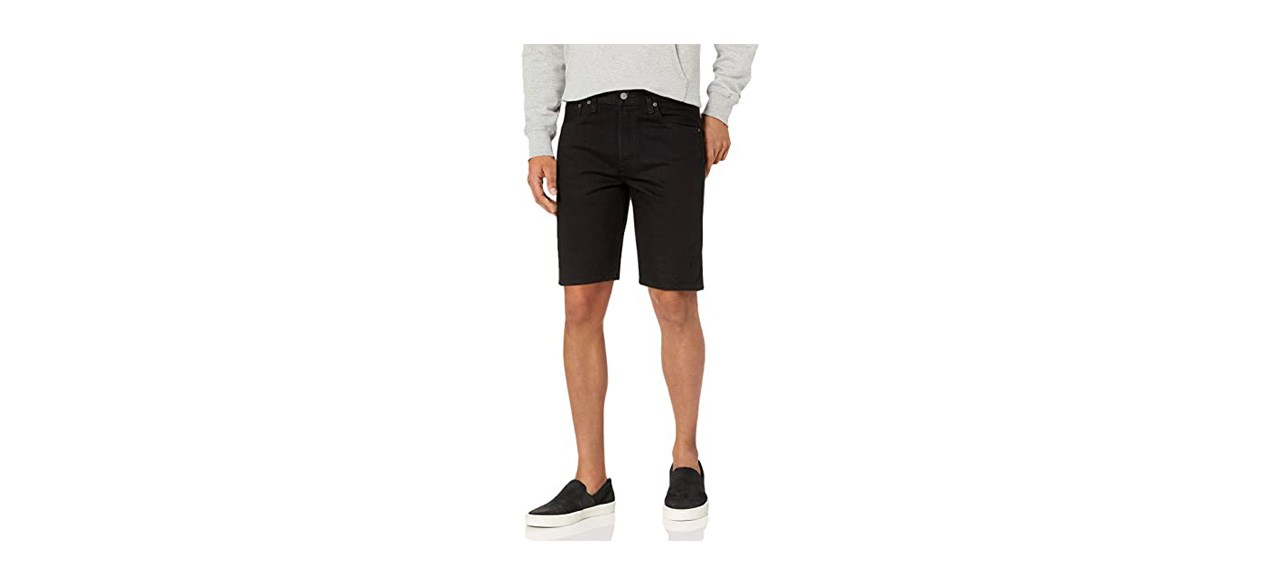 Levi's Men's 501 Hemmed Shorts
When the weather warms up, even the most comfortable 501s might be a little too restrictive. For hotter days, consider this hemmed version of the iconic jeans that hits just above the knee.
Sold by Amazon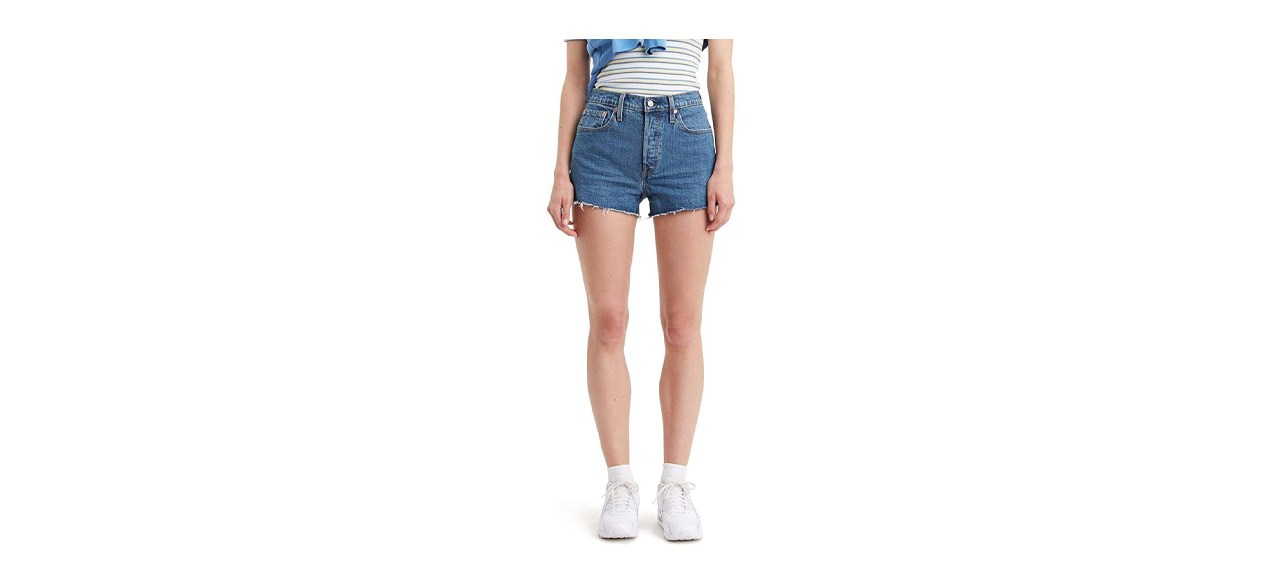 Levi's Women's 501 Original Shorts
These flattering shorts have a high-rise, waist-defining fit and a vintage style. The inseam is just 3 inches and they feature a classic button closure.
Sold by Amazon
Other Levi's jeans worth checking out 
Want to shop the best products at the best prices? Check out Daily Deals from BestReviews.
Sign up here to receive the BestReviews weekly newsletter for useful advice on new products and noteworthy deals. 
Allen Foster writes for BestReviews. BestReviews has helped millions of consumers simplify their purchasing decisions, saving them time and money.